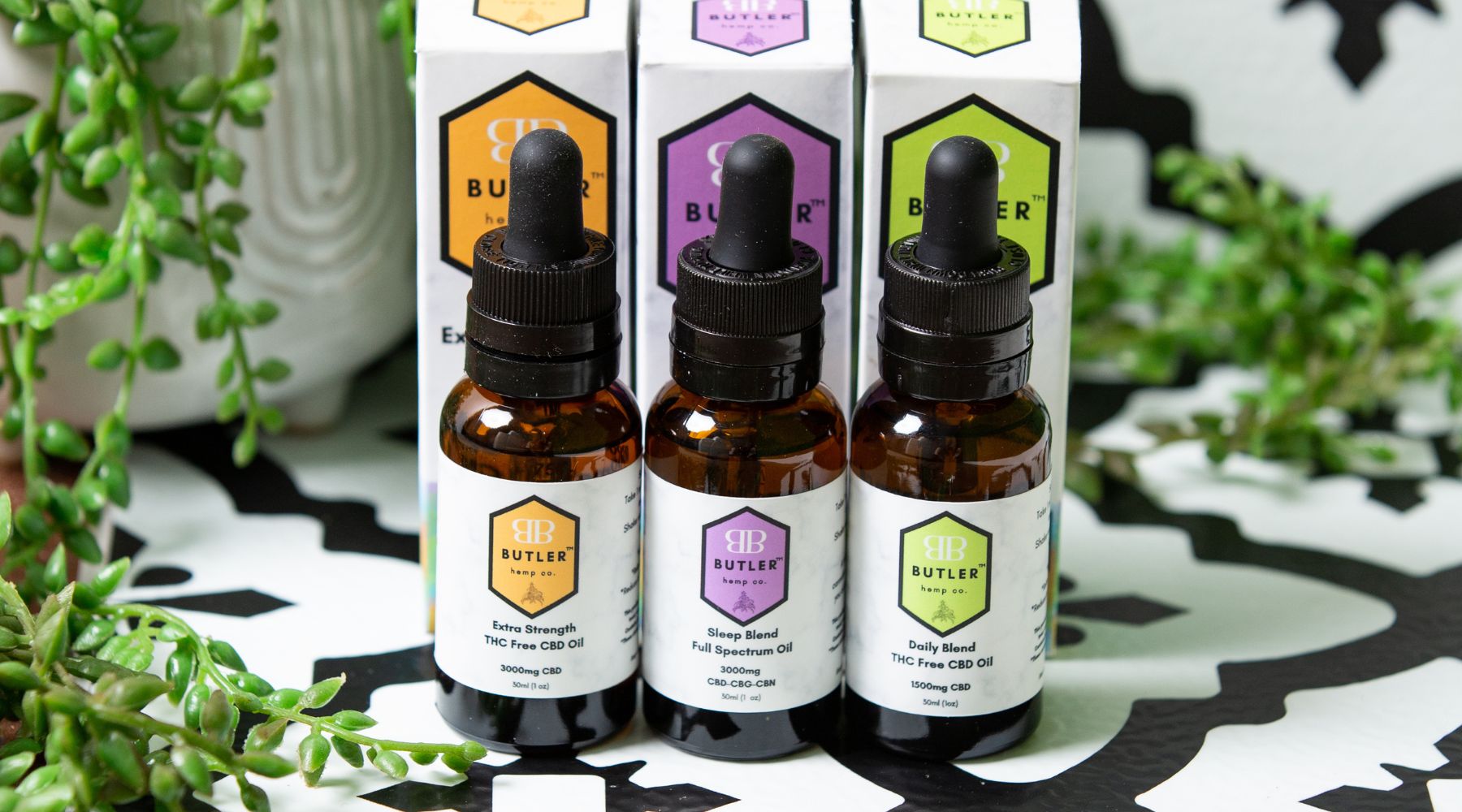 CBD FAQs
CBD will not create the same euphoric or "psychedelic" effects that THC users experience. Even though our full spectrum products may contain THC (well under the .3% legal limit), there is not enough to cause the user to experience a "high".
What are some popular cannabinoids, and what are they thought to help with?
What is the "entourage effect" that can be felt when using full spectrum products?
How long until I feel the effects from taking CBD?
Will taking CBD make me fail a drug test?
Where can I find the lab results for Butler's products?
How is the CBD that we use in our products produced?
Returns and Shipping
We want Butler to become your go-to brand when it comes to CBD, and hope that you'll love our products and they become a part of your daily wellness routine. If you are not fully satisfied with your purchase, please contact us within 30 days of your order and we'll process a return authorization for you. Please note that you will be responsible for the return shipping cost.
Often times, CBD takes a few weeks of consistent use to notice any effects or benefits, so we do encourage you to give it a bit of time to begin working for you before determining its efficacy.
How long will it take to receive my order?