Regular price
Sale price
$10.00 USD
Unit price
per
Sale
Sold out
Looking for something that will help you achieve ultimate relaxation and a calming balance? Look no further than these tasty vegan and gluten free gummies that are packed with 10mg of legally compliant hemp-derived Delta 9 THC. Each piece is individually infused for highly accurate dosing, and nano-emulsification technology, ensuring a faster onset and stronger effects, allowing you to achieve plant-powered bliss much more quickly than with regular gummies. 
FARM BILL COMPLIANT: Total hemp-derived Delta 9 THC concentration does not exceed 0.3% by weight. Consuming this product could result in the consumer failing a drug test for marijuana.
Adult use only 21+. Not for sale where Delta-9 is prohibited by law including these states: Arizona, Idaho, Nebraska, Oregon, and Pennsylvania. Check your local laws before purchasing. 
Ingredients

Corn Syrup, Beet Sugar, Water, Pectin, Sodium Bicarbonate, Natural and Artificial Flavors and Colors, USA Grown Hemp Derived Delta 9 Extract
Dosing Guide

If you are unfamiliar with the effects and onset of hemp-derived Delta 9 THC, we recommend starting with a 1/2 of a gummy, working your way up to a full one based upon your response and reaction to the 1/2.
Directions for Use

Start by taking one gummy, adjusting dosage as needing to achieve desired effects. Do not take more than 2 gummies per day.
NOT A CANDY. KEEP OUT OF CHILDREN'S REACH. Store in a cool, dry place.
How Long Will One Product Last?

If taking one gummy daily, bag will last 6 days. If taking 1/2 a gummy daily, it will last 12 days, and so on.
View full details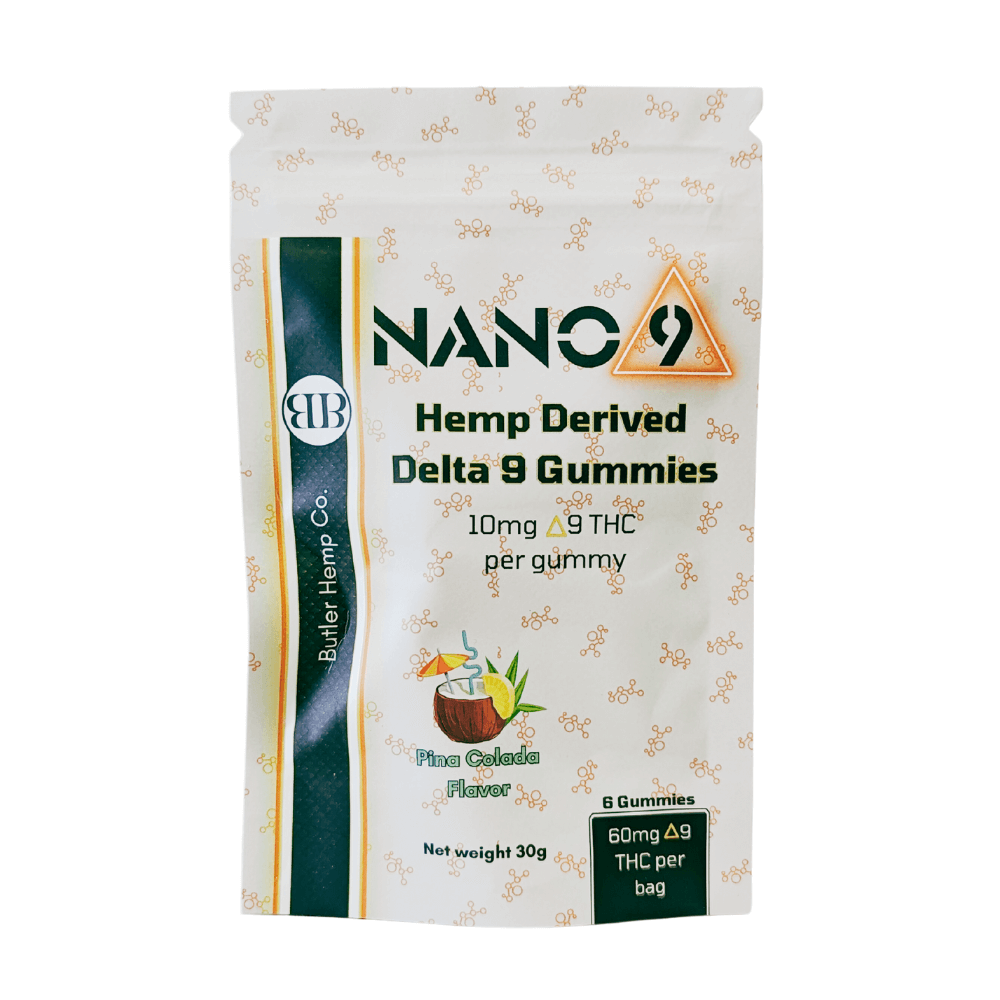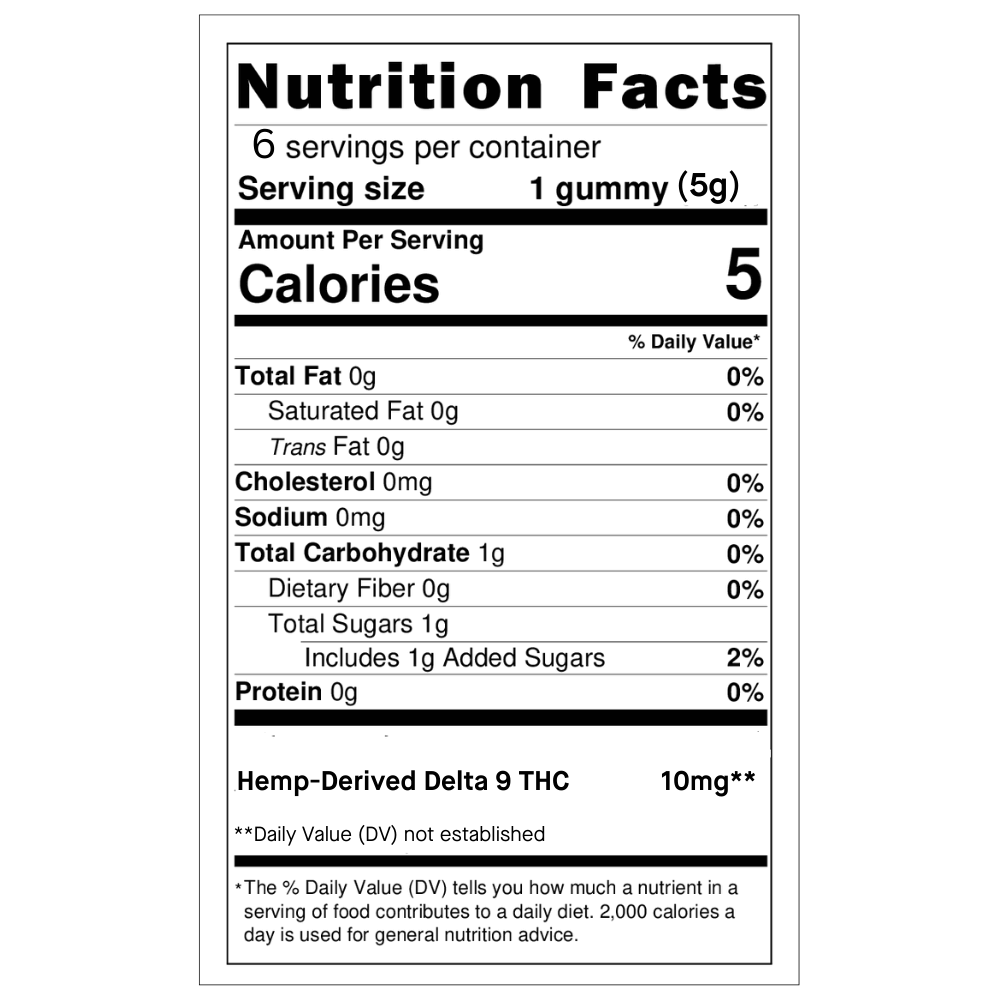 Great Quality
Great tasting and fast acting.
FAQs
What are the effects of taking a Delta 9 THC gummy?

You'll feel relaxed, calm, and your pain and tension should ease within 20-40 minutes of ingestion. If this is your first time — or you're taking a larger dose than usual — be aware that you may get a little drowsy. Because each of these gummies contain 10 mg of THC per serving, it's important to note that they may have an intoxicating effect depending on your tolerance to THC.
What warnings or restrictions should I follow after taking this product?

Do not drive or operate heavy machinery after consuming this product. May cause drowsiness. Do not combine with alcohol or medication. Use responsibly and follow the Directions For Use guidelines.
How old do I need to be to take Delta 9 products?

You must be 21 to purchase and ingest any hemp-derived Delta 9 products
Will taking this product make me fail a drug test?

Yes, regularly taking a hemp-derived Delta 9 THC product will register on any routine urine or blood test, showing a presence of THC.