Regular price
Sale price
$64.99 USD
Unit price
per
Sale
Sold out
Injuries are a pain—so to speak. The good news is, you don't have to pop over-the-counter or prescription pain medications to find relief from pulled muscles, stiff necks, and aching joints. Just apply some of this CBD freeze pain relief gel to the affected area, using our soothing rollerball applicator to massage out any muscle tightness, and go about your business pain-free.
Note that this product is a CBD roll-on for pain with 3000mg of soothing CBD. This is a far higher concentration of CBD than you'll find with almost any competing topical product. We make it this way because CBD, when applied topically, doesn't penetrate into your bloodstream and circulate around your body like a tincture or an edible. Instead, the CBD in a topical hemp pain relief roll-on such as this one acts on cannabinoid receptors in the skin, easing pain locally instead of systemically. This means the higher the dose of CBD, the more effective your topical treatment will be.
But we didn't stop there—we've also added menthol and 2% lidocaine to this pain-busting formula. You'll get an immediate cooling blast from the menthol, surface-level relief from the lidocaine, and deeper, anti-inflammatory action from the CBD. Research has shown that lidocaine helps CBD penetrate deeper into the skin, where it can access more cannabinoid receptors. This means you'll find immediate and lasting pain relief on a level you never thought possible from a topical product.
At Butler Hemp Co., we believe in using only the highest quality ingredients and the purest extraction processes to make our CBD products. We, along with our sister company, Kancanna, source only U.S.-grown hemp and manufacture 100% of our CBD in-house. We opt to maintain CGMP compliance and hire third-party testers to ensure each batch of product is as consistent, pure, and potent as possible.
Ingredients

• Water
• Ethanol
• Menthol
• Glycerine
• Butylene Glycol
• Polysorbate 20
• Mentha piperita (Peppermint) Oil
• Mentha viridis (Spearmint) Leaf Oil
• Rosmarinus officinalis (Rosemary) Leaf Oil
• Eucalyptus Globulus Leaf Oil
• Carbomer
• Sodium Polyacrylate
• Dimethicone
• Cyclopentasiloxane
• Trideceth-6
• Triethanolamine
• PEG-PPG 18-18 Dimethicone
• Phenoxyethanol
• Carprylyl Glycol
• Ethylhexylglycerin
• Hexylene Glycol
• Hemp Extract
• Lidocaine
Dosing Guide

Use as needed, up to four times per day.
Directions for Use

Shake well before using.

Apply a generous amount to the affected area, using the roll-on applicator as a massage tool. Don't be afraid to apply pressure with the roller, as this can help to work out muscle tightness.

Allow some time for the product to dry before covering with clothing.

How Long Will One Product Last?

For the average person, one bottle should last at least two months.
View full details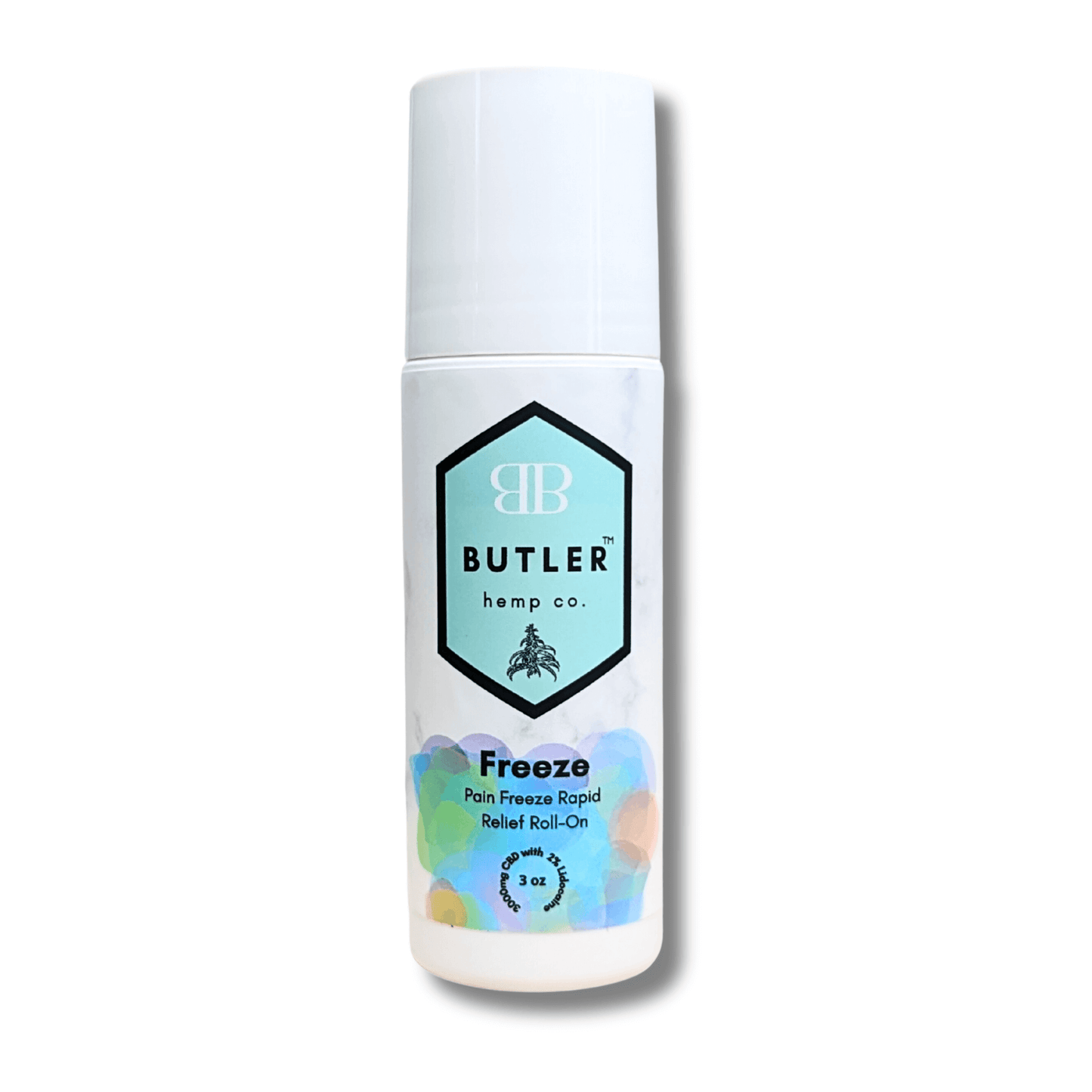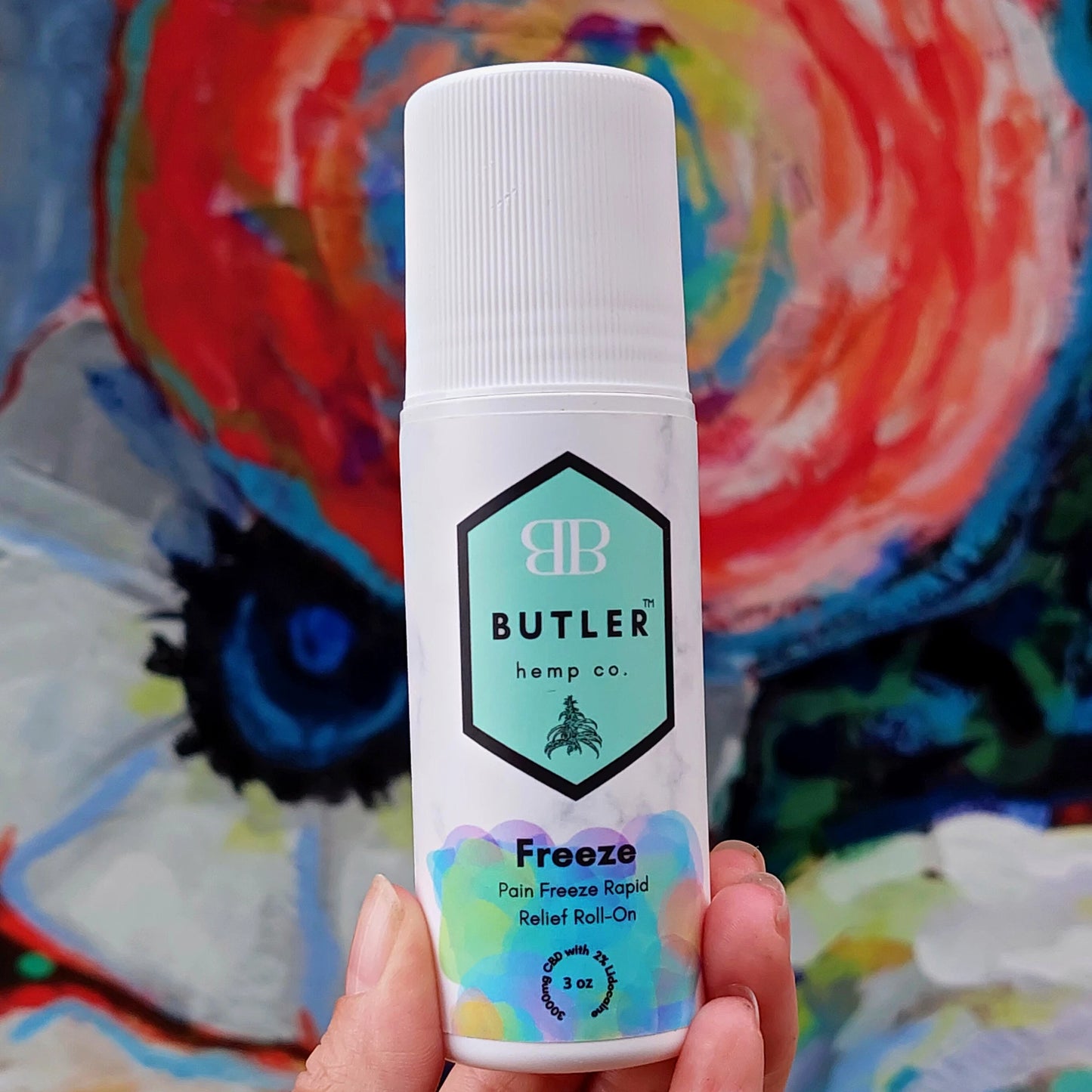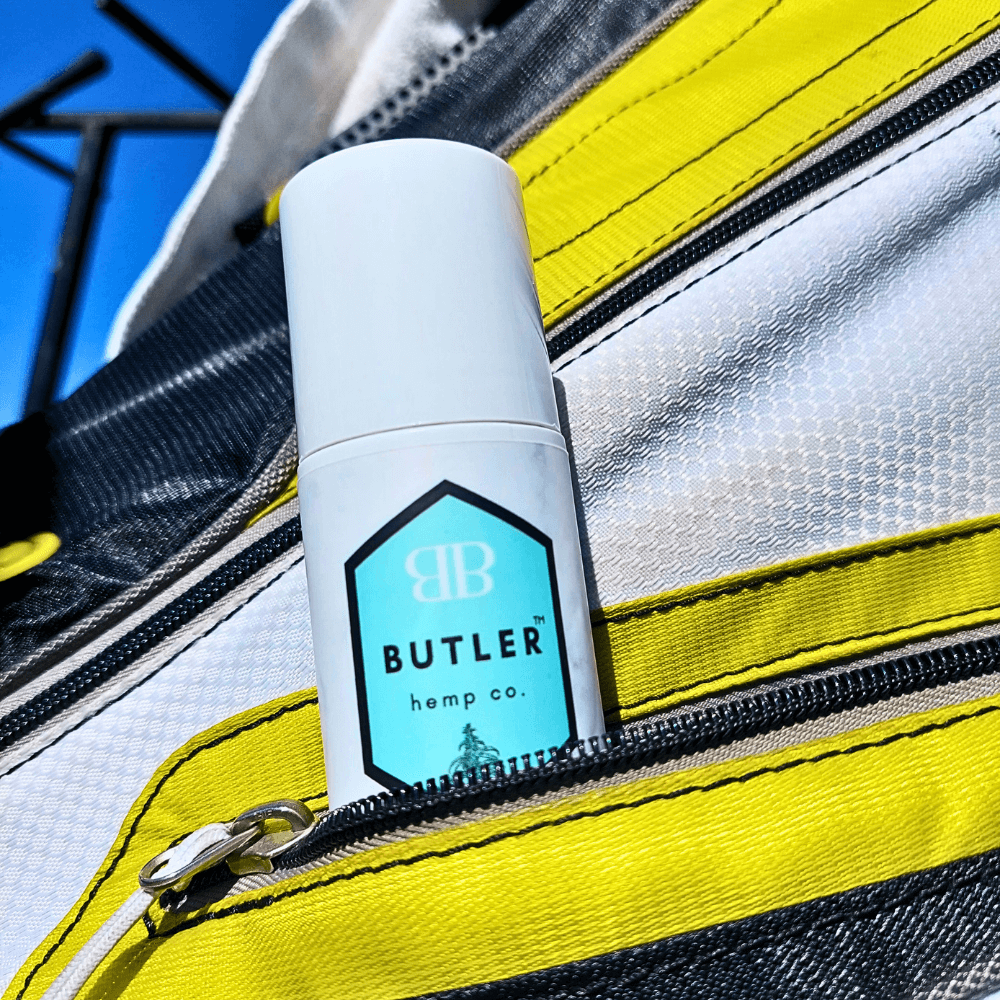 Sleep and roll on CBD
I take a dropper full of the sleep (3000 mg) before I go to bed to stop the mind from thinking so much. I use the roll on, on my knees after running/walking for 3 miles. Great pain reliever.
Hi Juanita! We're so glad that the product is working well for you and you're loving it so far. However, I think that you may have accidentally left a one star rating when you intended to do a 5 star :) I am going to send you an updated review request so you can amend your rating to reflect how well it's been working for you!
Freeze Rapid Roll-on
Love this product - I have been having back issues and muscle spasms. Carry the roll-on with me everywhere I go! Thanks!
Freeze Relief Roll On
I was not sure about a topical. But it is really great for quick relief and spot treatment. Teamed with oil it works great!
Love all your products ❤️
FAQs
How many times per day can I use Freeze Rapid Relief Roll-On?

We advise using this product no more than four times per day.
Though it is highly effective at treating pain, some people may experience skin irritation from using the menthol in our Freeze solution multiple times a day for days on end. If you need an alternative topical pain relief cream that can be applied in unlimited quantities, try our menthol-free Soothe Moisturizing Relief Cream.

As with any topical skin care product, watch out for signs of allergic reactions.
Will a CBD roll-on make me sleepy?

No. In fact, with the cooling blast of menthol in this product, most people find it invigorating.
How long will one application last?

Because we recommend limiting use to four times per day, we have taken care to maximize the effectiveness of each ingredient in this formula. One application should last several hours.